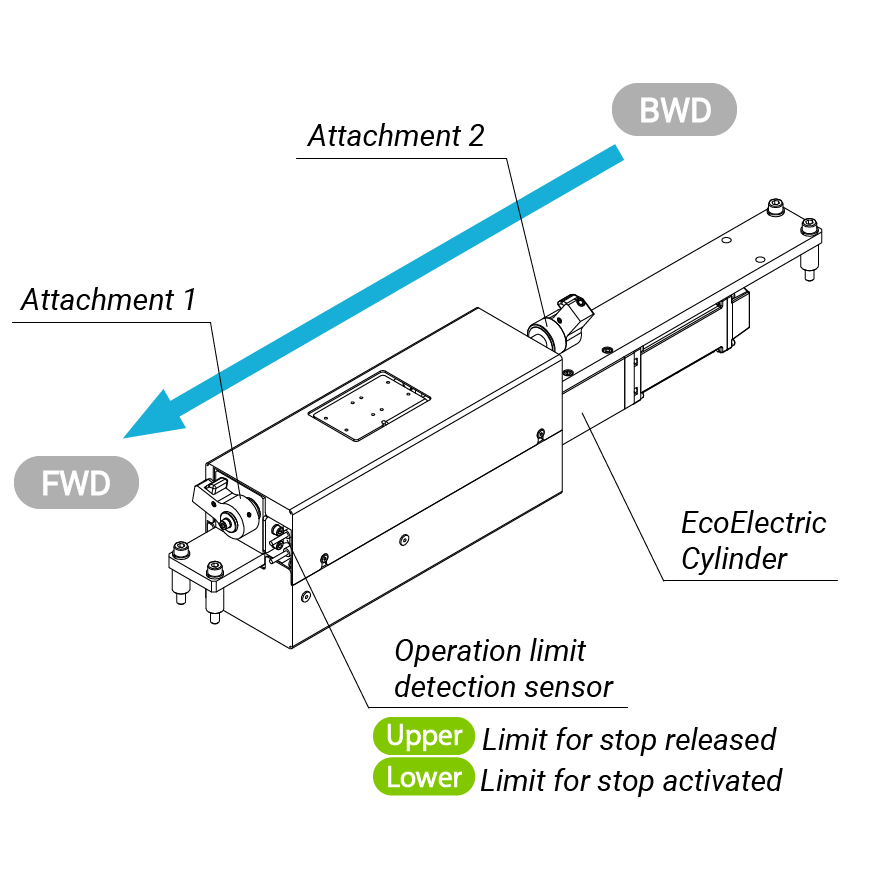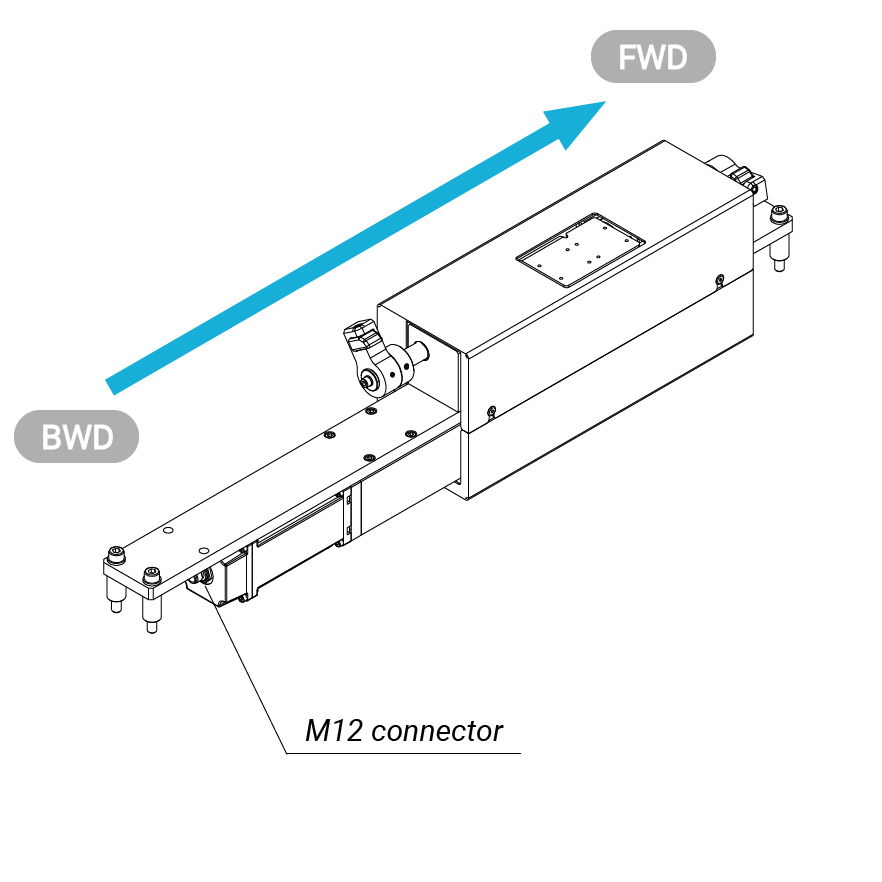 EcoElectric Accumulate stop
EAS100
Accumulate stop driven by 24VDC only without the need for a dedicated controller.
---
Capable of stopping and holding multiple pallets on a conveyor and releasing one by one.
---
Pallets are isolated by rotating two attachments at the front and the rear of the unit to ensure that no multiple pallets are released simultaneously.
---
[Relevant Product]
EAS200: Heavy-duty type with a total transportable weight of 740 kg.
View more
Main body
Driving method
Operation of stop: motor-driven
Product weight
17.0 kg
Size of body
W: 110 mm
L: 766 mm
H: 166.4 mm
Allowable payload
225 kg or less
Time until releasing stop
Approx. 1.2 sec
Power source
Model
ECY40-50
(HIRATA BLUE MOTOR is built in.)
Voltage rating
24VDC ± 10%
Current rating
1.2 A (rms)
Max current
2.6 A (rms)(typ.)
Instantaneous maximum current
4.0 A (peak)
Power consumption
20 W
Standby power
0 W
Dedicated controller
Not required
Connector spec
M12 connector (male)
4 pins:
(1) -
(2) 24V [stop released (BWD)]
(3) 0V
(4) 24V [stop activated (FWD)]
Safety Precautions
Please perform risk assessment before use to determine the guarding requirement as it depends on specs and environment of the end user.
Main body

Main body
Inquiry
Check this out to inquire later.
Contact
For more information, please contact us.