Concept
EcoElectric Series concept
Hirata contributes
to a Carbon-Neutral society.
In the world where fossil fuels predominate power production, development of new technologies for energy saving and transition to green energy are key factors to cut CO2 emission and preserve the ecosystem toward Sustainable Society advocated through SDGs.
Hirata's EcoElectric Series is eco-friendly and contributes to achieving a carbon-neutral and sustainable society.
Movie
Understanding EcoElectric Series in 3 Minutes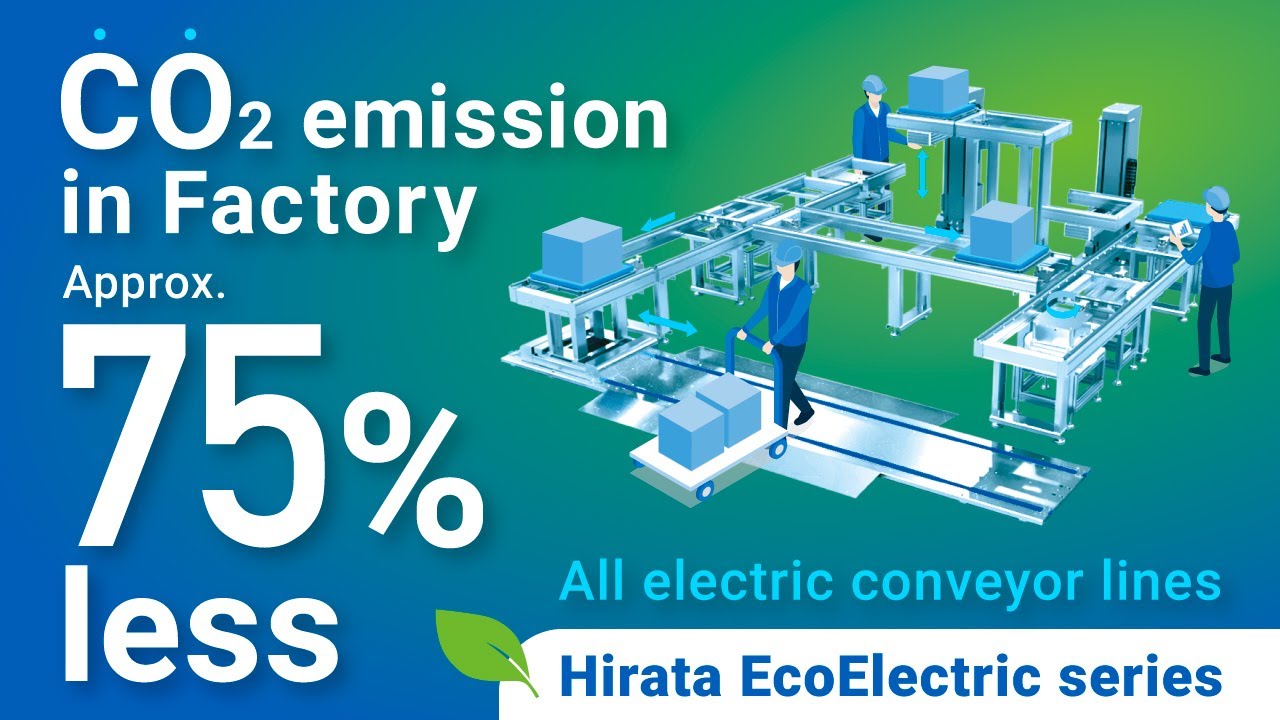 - Click here to see english subtitled version
Strives to a Carbon-Neutral Society.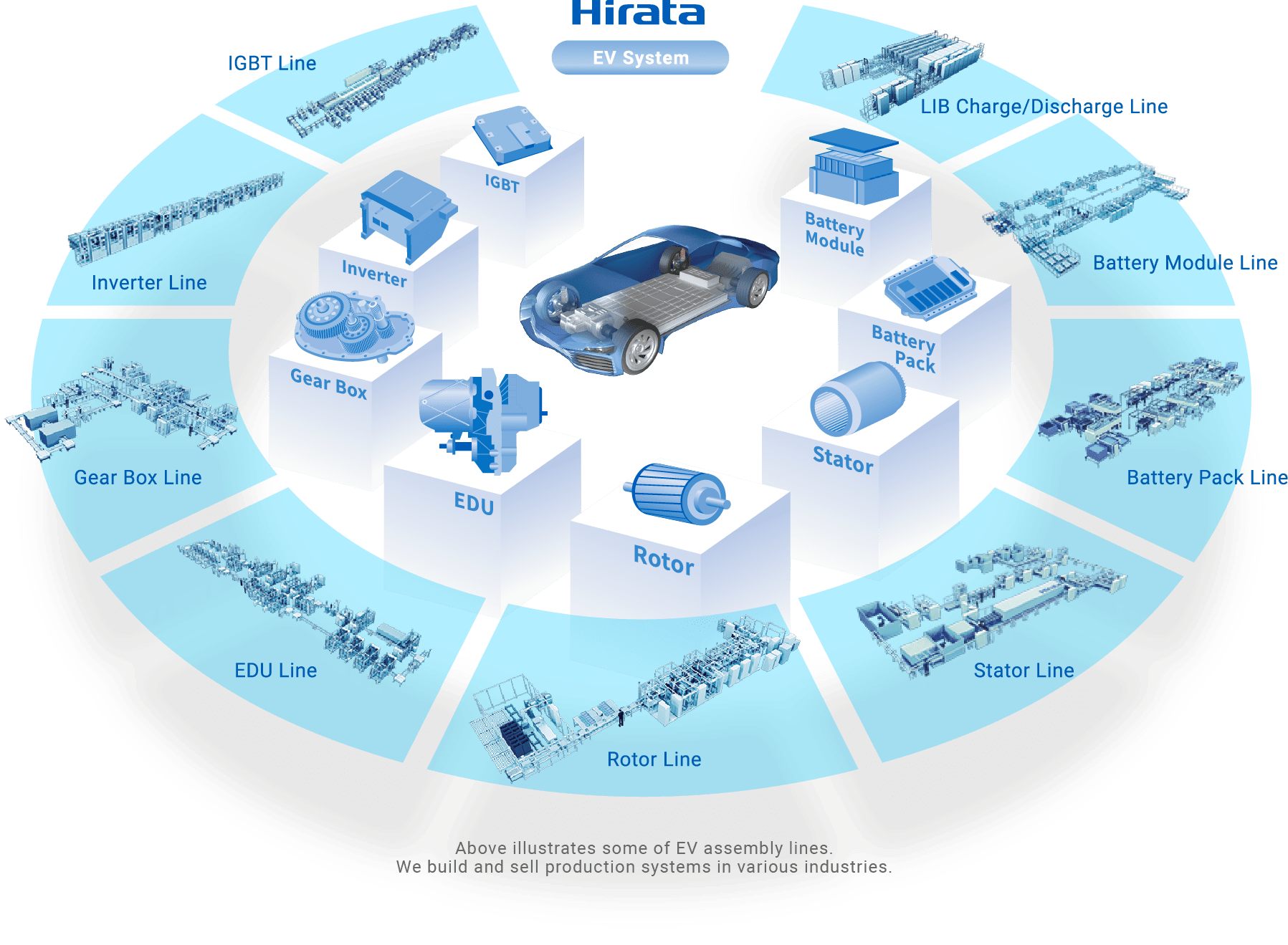 User- and Eco-friendly
Hirata's production system
In the trend of sustainability as SDGs, the global auto industry is quickly shifting from gas cars to EVs. Their production is also changing the needs from powerful but emission-intensive pneumatics to safe and green electric devices.
Based on experiences in various industries, Hirata has electrified the transfer system and provided a safe production line free of pneumatics toward a green factory.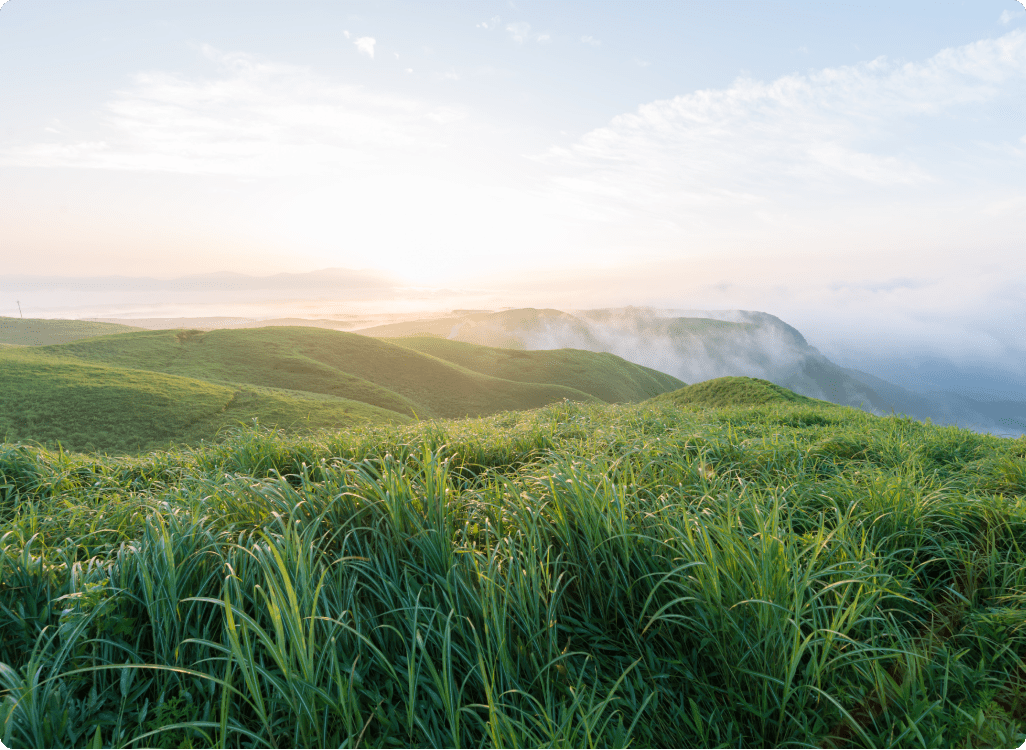 Sustainable
To carbon neutral production
Together with customers
As a high-impact industry, manufacturing is challenged for carbon-neutral and sustainable approach. Hirata has developed a low-emission, eco-friendly transfer line, working together for a future to coexist with nature.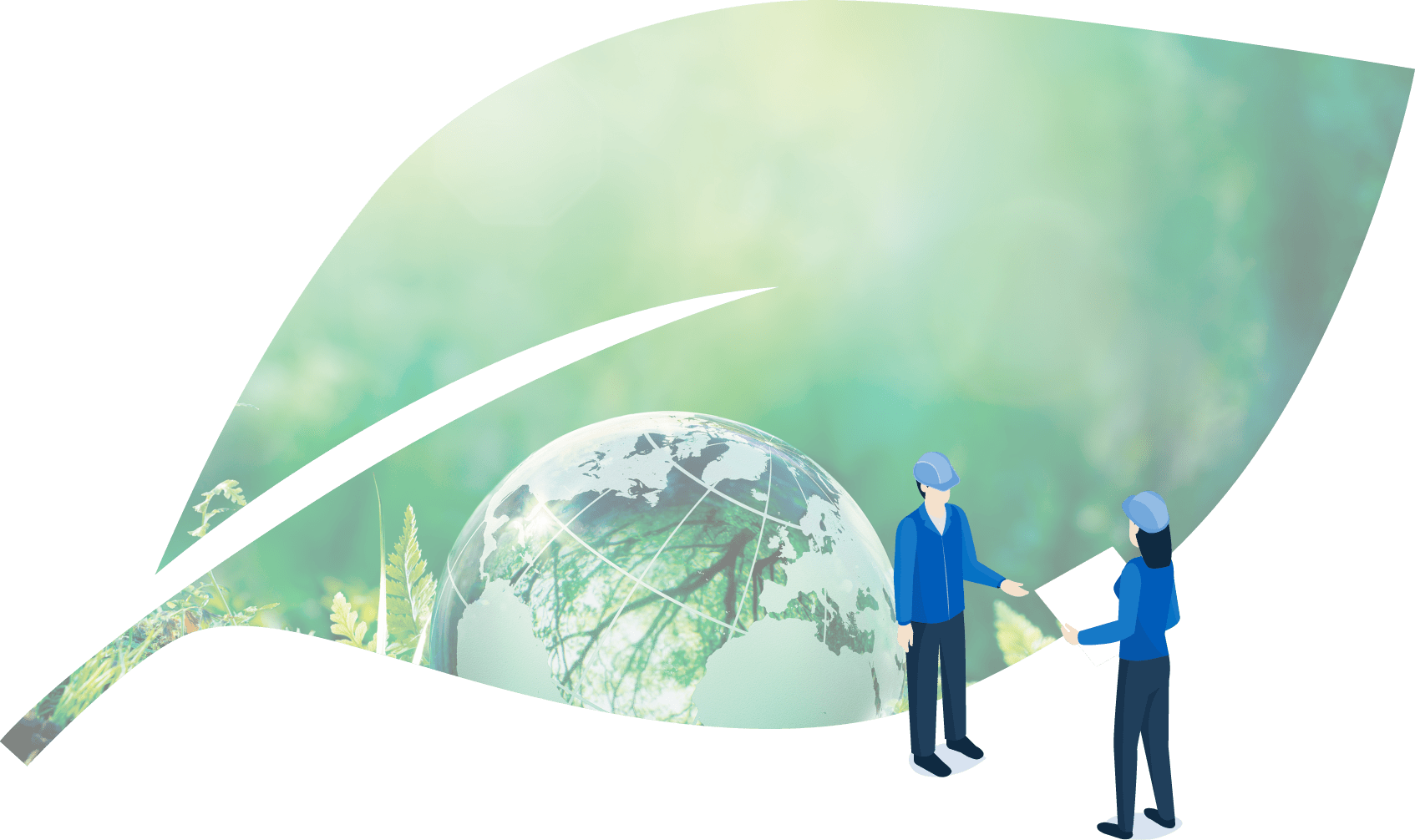 HIRATA EcoElectric Series
Innovation
User- and Eco-friendly,
Electric Transfer Series
· Promotes to cut CO2 emission
· All electric: no pneumatics needed
· Safe to collaborate with operators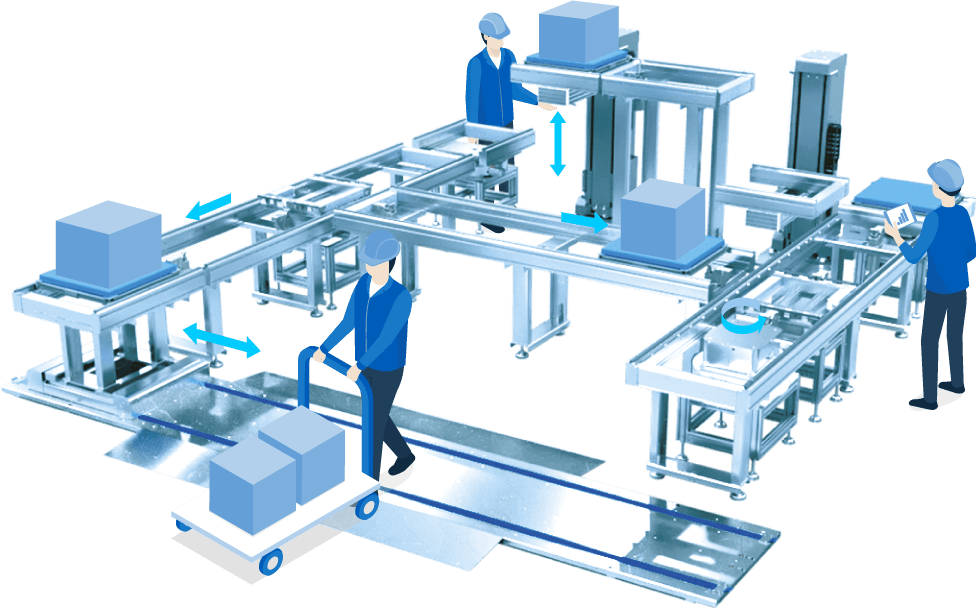 *1 : than before
The reduction rate shown here is the representative value to describe the features of the series as a whole.
*2 : Perform risk assessment to determine the guarding requirement as it depends on specs and environment of the end user.
Core
Heart of EcoElectric Series
Hirata's brushless


DC motor for global market

Small and high-efficiency brushless motor developed by Hirata for EcoElectric Series. Certified with major standards like UL for global market. Compact yet powerful. HIRATA BLUE MOTOR is named after the blue earth and Hirata's corporate color.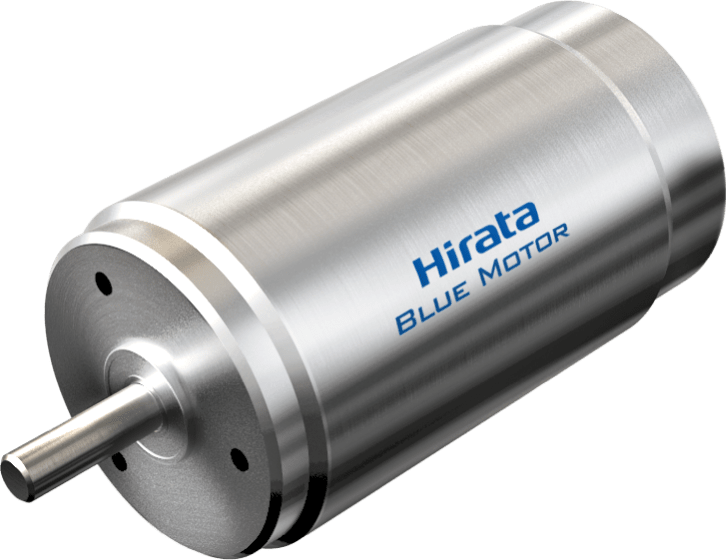 Built in all EcoElectric units.
*Except for EcoElectric stop
Above depicts size comparison of the DC conveyor motor (50 W) with our conventional AC conveyor motor (200 W). It is not intended to guarantee the equal performances.
Contact
For more information, please contact us.