Features
9 Eco- and User-friendly features
01 No Pneumatics
Compressor shares 25% of power consumption in a factory. EcoElectric technology eliminates pneumatics, reducing CO2 emission.
02 Low-thrust*1 and Safe
Low thrust, no need for safety accessories*2, thus collaborative.
*1 Low thrust:

Low force for devices to safely react against collision.
*2 Safety accessory:

Devices such as guarding and light curtains to prevent injury caused by machine contact.
03 No Controllers, Easy to Operate
Activates with only 24VDC through PLC. No programming: built-in drive has all controls functions. Free of inverters as the speed is set by the speed channel.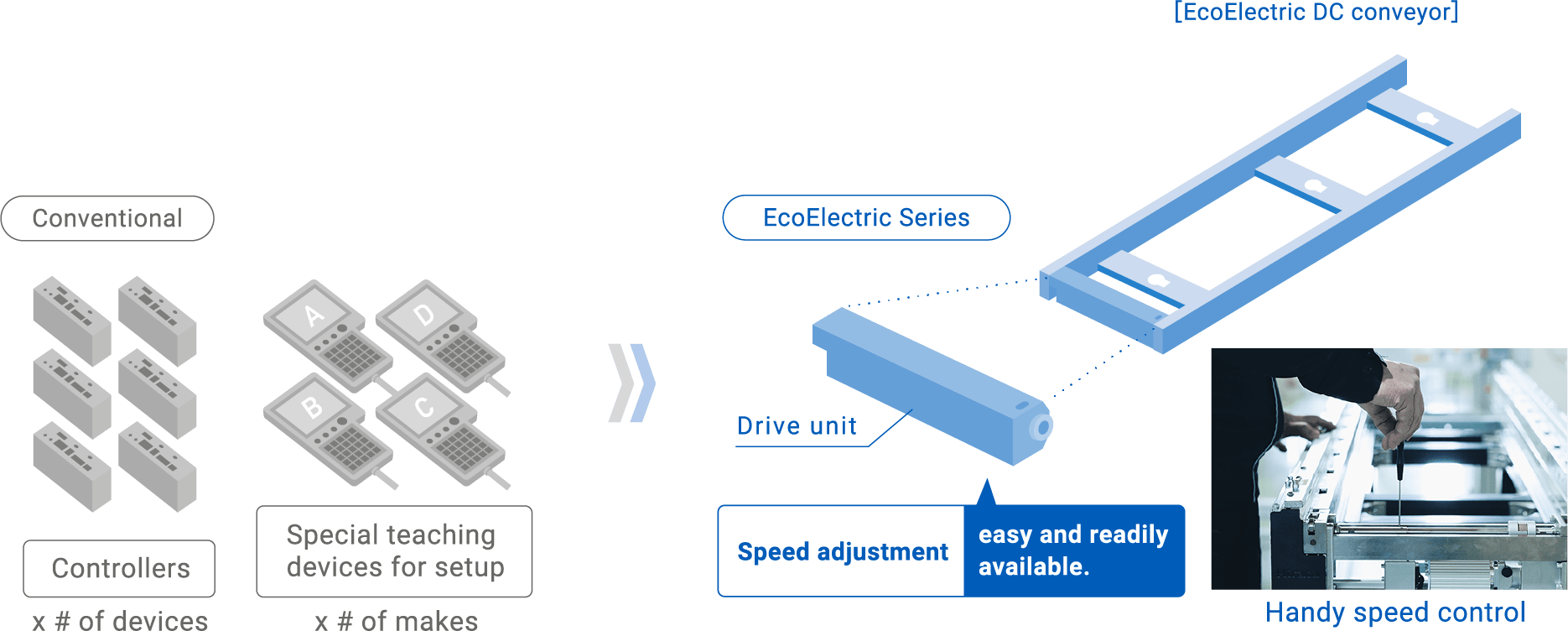 04 Less Wiring, Smart Design
No complex wiring or piping: just off-the-shelf M12 cables to connect devices and I/O blocks.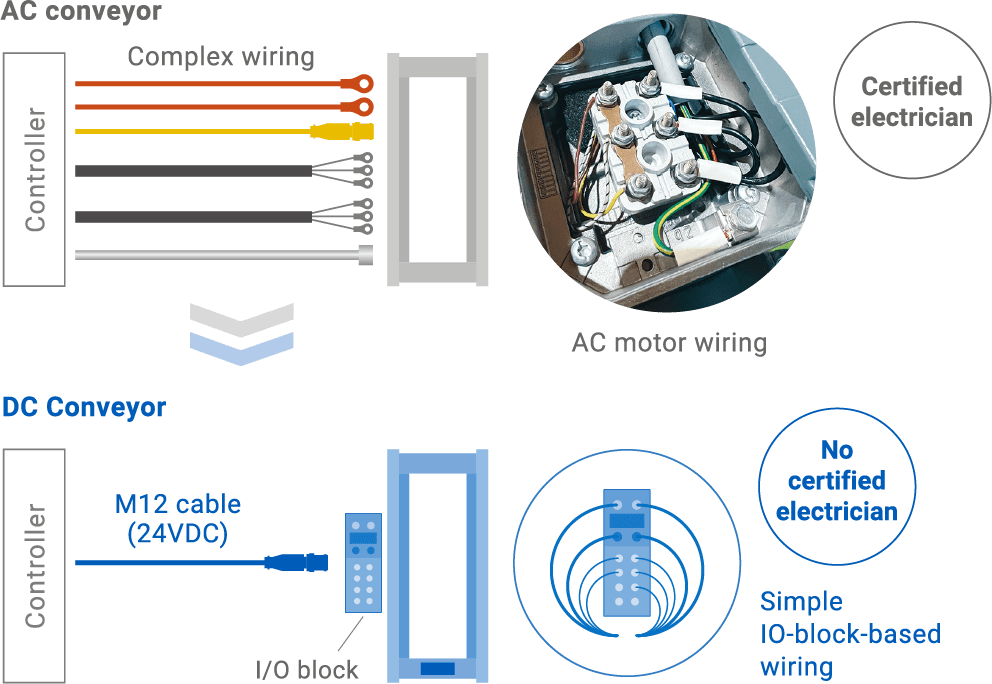 05 Safe + Shorter Tact-time
Speed and safety go together. Safety cost can be greatly reduced.
06 Shock Suppression when Stopping
Sensors see workpiece and trigger gradual slowdown to protect against shock at stop.
07 Space Saving
Motors built into frames: no frame protrusion or worry for mounting positions.
08 Easy to Maintain
Modularity makes it easy to replace and maintain individual units.
09 Reliable Track Record
Our products are approved as project book components by leading carmakers, with over 23,000 units delivered.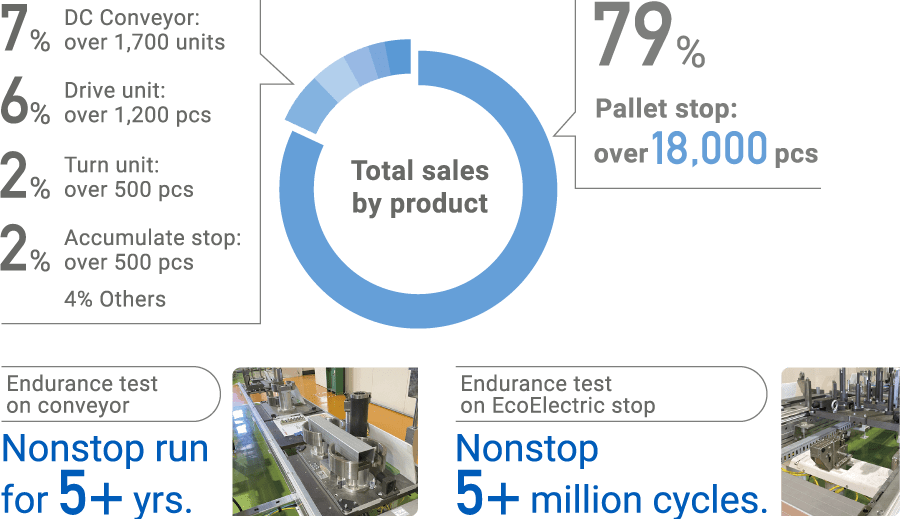 Contact
For more information, please contact us.